Prices to soften as we move into the summer

Last week's property market headline is that over 10% of mortgage products have been withdrawn from the market over the past week. Nearly 800 residential and buy-to-let deals have been removed as lenders respond to the latest Bank of England rate rises and the realisation that interest rates will continue to rise, beyond previous forecasts as the Bank of England tries to control spending. Some of these mortgage products will be re-introduced over the coming weeks, however these will be at a higher price.
It's too early to see any impact this is having on the property sales market but there's no doubt that a reduced number of mortgage products and higher overall mortgage prices will affect buyers' ability, and appetite, to purchase their next home. This will translate to less buyer competition and house prices will soften as a result.

May sees highest number of sales agreed for almost 3 years

Apart from the news about fewer and more expensive mortgage products, things were positive for the Edinburgh property market in May. Looking at Rightmove data for May, available properties on the market in Edinburgh and the Lothians have consistently held around the 2,000 mark throughout 2023 so far. That has meant a healthy choice of properties for buyers and has led to the highest number of monthly sales agreed since August/September 2020 when the UK property market bounced out of our first lockdown.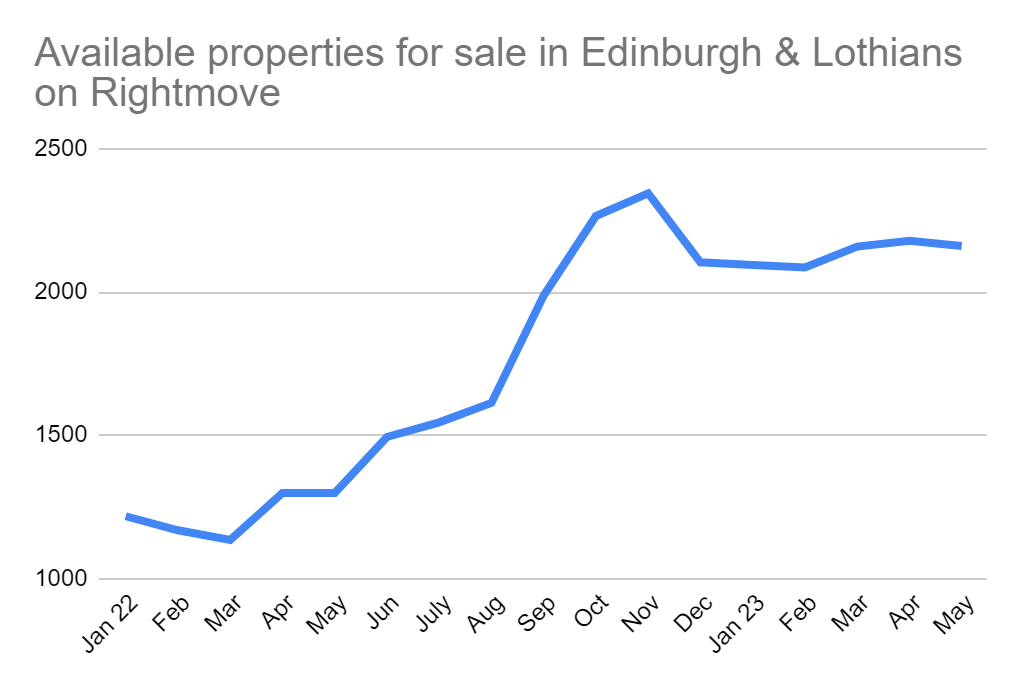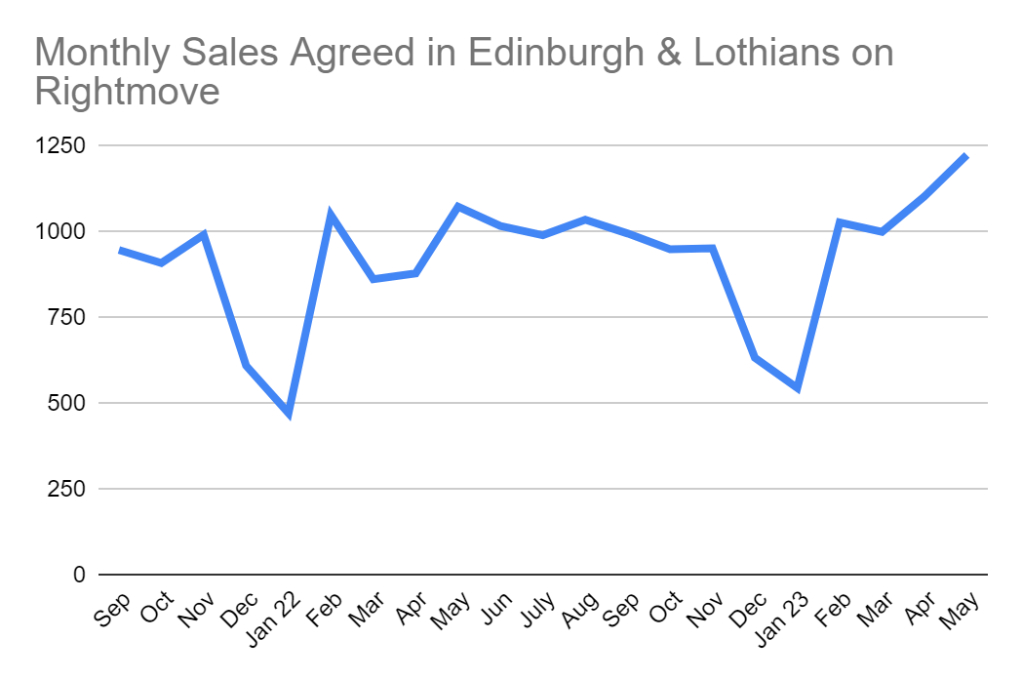 What's ahead over the summer 
With the changes afoot in the mortgage market, it's going to be near-on-impossible for these impressive sales volumes to be maintained over the coming months. Motivated sellers will continue to list over the summer but we expect buyer demand to cool off and the number of available properties on the market will build upwards, creating more competition for those remaining buyers. Properties will take longer to sell and prices will continue to soften.