Business as usual for the Edinburgh sales market so far in 2023

Looking at Rightmove data on the Edinburgh sales market, the emerging pattern is a far cry from the doom and gloom most predicted for 2023 after interest rates started climbing sharply a few months ago. In terms of new listings and offers accepted, there's plenty of activity in the market to give buyers and sellers confidence for the year ahead. New pricing strategies will be playing a key factor in keeping the market moving but in short; the market is much healthier than many feared just a couple of months ago.
New instructions added to the market bounce back after seasonal dip
Firstly, focusing on new instructions on the market, these have followed a similar pattern to 2022 after the usual seasonal December and January drop off. There are promising signs that sellers are not being put off listing their homes for sale this year.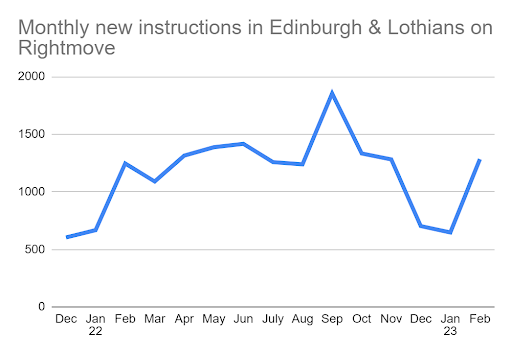 The number of monthly sales agreed also following last year's trend
The number of monthly sales agreed have started at a decent level with a bounce back of activity following the expected December/January dip. These figures are reassuring for buyers, knowing that properties being listed are actually going under offer.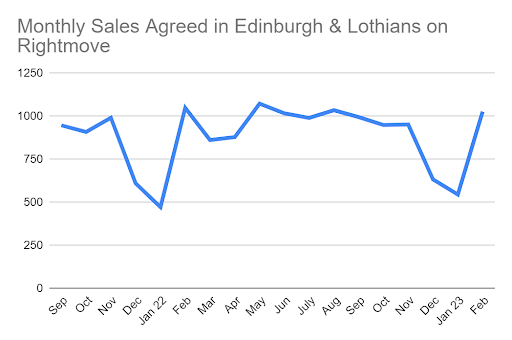 Balanced stock levels show a healthy market
Stock levels had risen during 2022 Q3/Q4 but, with new listings on the market and sales agreed balancing each other out, stock levels have leveled out so far in 2023; a key sign of a healthy market.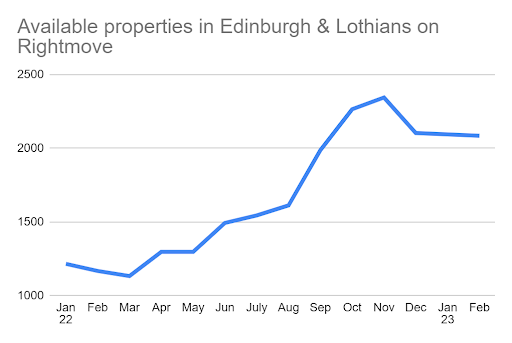 Pricing playing a key factor
The following chart shows price reductions picking up again in February. This increase in monthly price reductions will have played a part in maintaining monthly sales agreed and we can assume that properties coming on to the market in future weeks will be sensibly priced.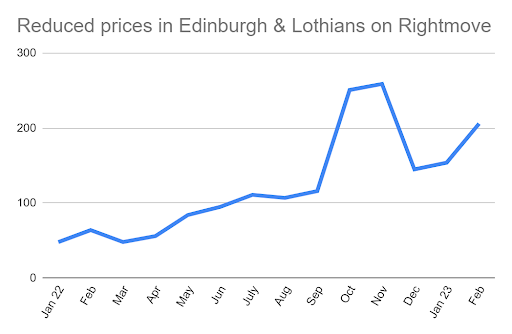 Get in touch with us today on 0131 221 8289 or email [email protected] to get started.