Last night, the virtual Scottish Home Awards 2020 was broadcast live from the Ball Room at the Glasgow Hilton Hotel.
Delayed from June and moved on-line, hundreds of us came together virtually from the comfort of our kitchens and living rooms to recognise and raise a glass to the work done in our sector over the last 12 months.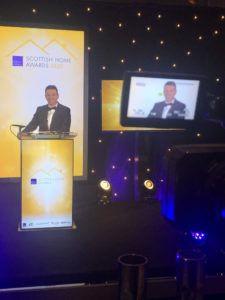 Hats off to the team at KD Media who had a real challenge recreating the fun and atmosphere from the in-person event that they usually put on. They nailed it. The night was hosted brilliantly by Des Clark with his usual perfectly balanced humour and professionalism as he delivered the awards and hosted interviews from all over the country. The live interviews included our founder, Andy, who hastily had to change out of his pyjamas before his surprise winner's interview joining Des on the live screen.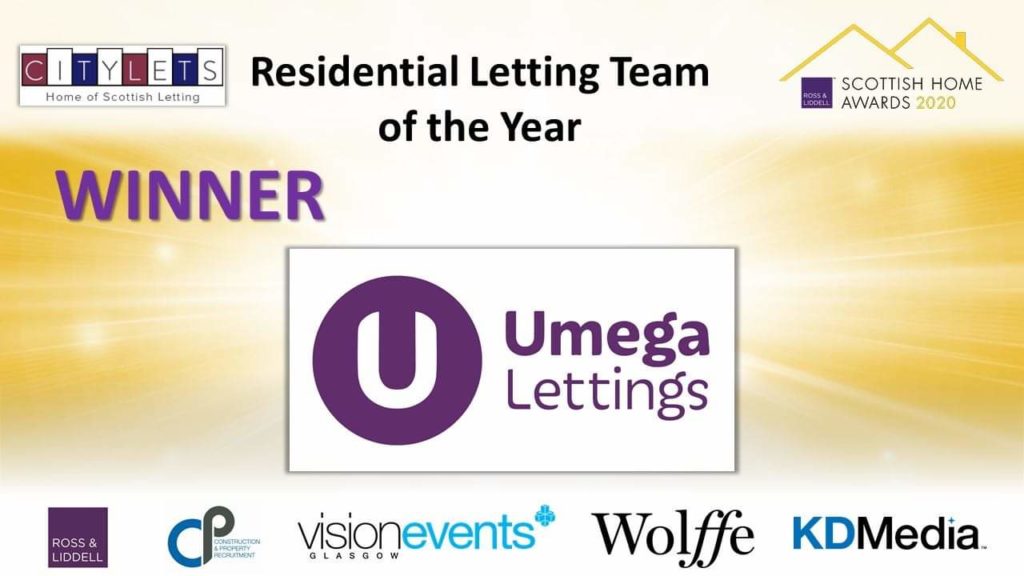 We were thrilled to be awarded the Residential Lettings Team of the Year and the cheer from our virtual table, that stretched as far as Chris in Denmark, could probably be heard at the Hilton in Glasgow. We were made to feel really appreciated by Des, the team at KD Media and the kind messages we were sent by the other letting teams and property professionals at the event.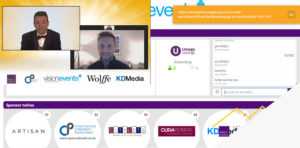 There was a fantastic list of 11 letting teams that had been nominated this year showing an outstanding quality and breadth of companies across the country. Hats off to our friends at Western Lettings in Glasgow for receiving a special commendation from the Scottish Home Awards, a first in our category!
We are humbled and delighted to win this fantastic accolade for the 3rd year in a row. We're very proud to be part of the Scottish housing sector and represent such an impressive and improving group of letting teams. The whole Umega team is bursting with pride this morning and we feel so grateful to be on this journey together and for the incredible support of our landlords and tenants, especially over the last 8 months or so.
Special moments like these really fuel us as we aim to continue to raise our own standards higher than before. We are so proud.