As a landlord you want to choose an Edinburgh letting agent you can trust to take care of you, your property and your tenants.
We understand that you want to choose a letting agent you can trust to;
Provide you with good value and won't spend your money unnecessarily and without asking
Keep a close eye on your property proactively making sure things are being looked after
Keep you on the right side of the ever-changing legislation
Keep the property tenanted at all times, to good quality tenants
Look after your tenants so they in turn look after your property
Respond to maintenance issues quickly so they don't get any develop
Charge you fairly and won't surprise you with unexpected fees
Fees – Some agents charge 'hidden fees', buried in their terms and conditions. These can include exit fees and other ad-hoc fees for inspections, advice or meetings. At Umega Lettings our fee structure is super-simple with absolutely no hidden fees. We charge a 10%+VAT monthly management fee and a £250+VAT marketing fee.
Reviews – There's no hiding on Google! It's worth searching on google to see what existing and previous landlords and tenants have to say about each agent. It's important that an agent has plenty reviews, posted over a long period of time to give a clear picture and a consistent track-record.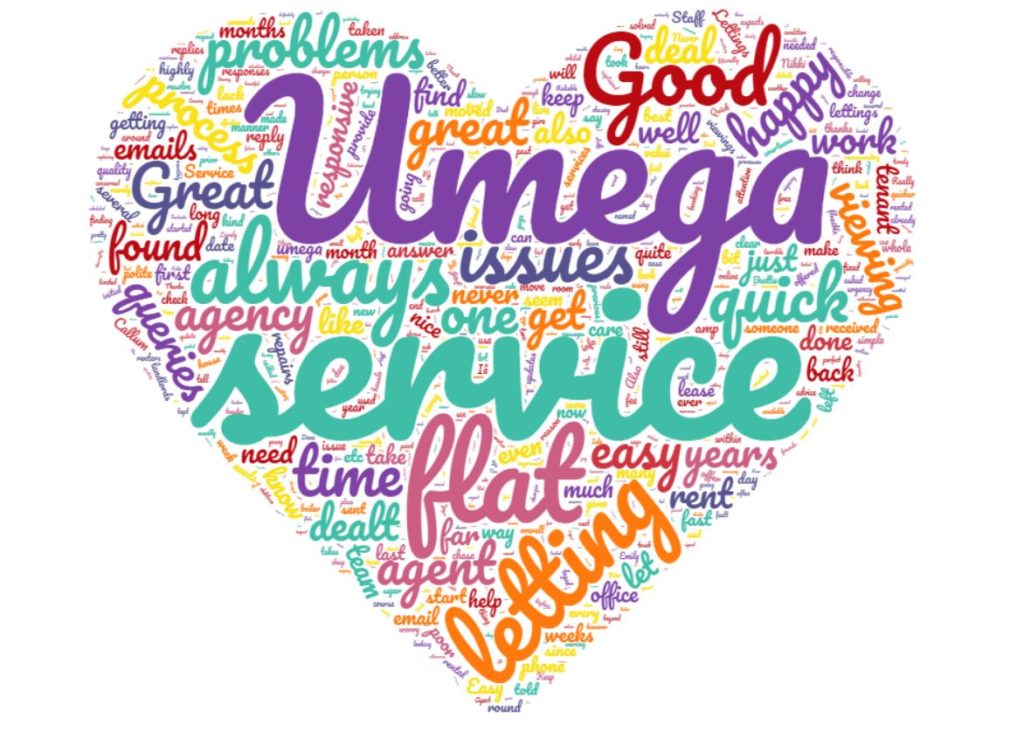 Awards – Industry awards are another important part of the jigsaw to help when choosing a letting agent. Letting agents will be recognised for the quality of their service, customer feedback, market knowledge and innovation within their services so these provide more evidence of a letting agent that can be trusted.

Umega Lettings is a letting agent you can trust! We take steps every day to smash the negative stereotypes of letting agents and we treat both our landlords and our tenants as customers; looking after both parties during the course of a tenancy.
Over 1,000 landlords trust us to manage their properties in Edinburgh and the Lothians. We have a 4.7/5 Google rating from over 400 reviews and we won Residential lettings team of the year at Scotland's two major property industry awards last year; The Scottish Home Awards and The Herald Property Awards.
To enquire further about our services please carry out a free online rental valuation of your property or email us any questions you have and we'll get back to you right away!