Highest number of Lets Agreed this year
May saw the rental market return with a bang. The number of new Lets Agreed in Edinburgh in May was almost double what it was in January (Rightmove) and up 15% compared to April. Early signs are that June will continue this trend as we head into a very busy summer on the Edinburgh market.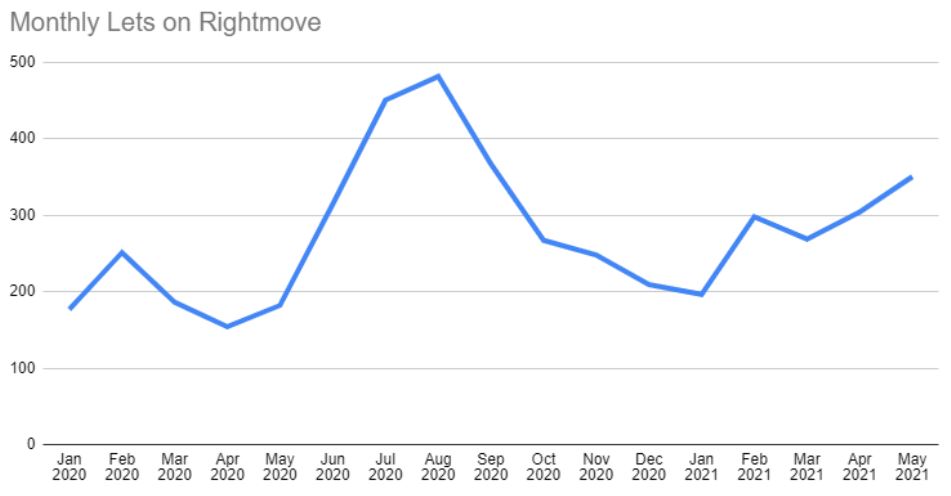 Available stock stays high
The number of properties on the rental market stays at almost the same level as it's been all year. This is because the number of new properties being added to the market is matching the number of new Lets Agreed. This is mostly being driven by relets (where previous tenants move out of a rented property) rather than new properties to market that have not been rented out previously. The market is, however, in significantly better shape than it was a year ago when the UK first went into lockdown and the number of available properties on the market peaked in May 2020, 35% higher than current levels.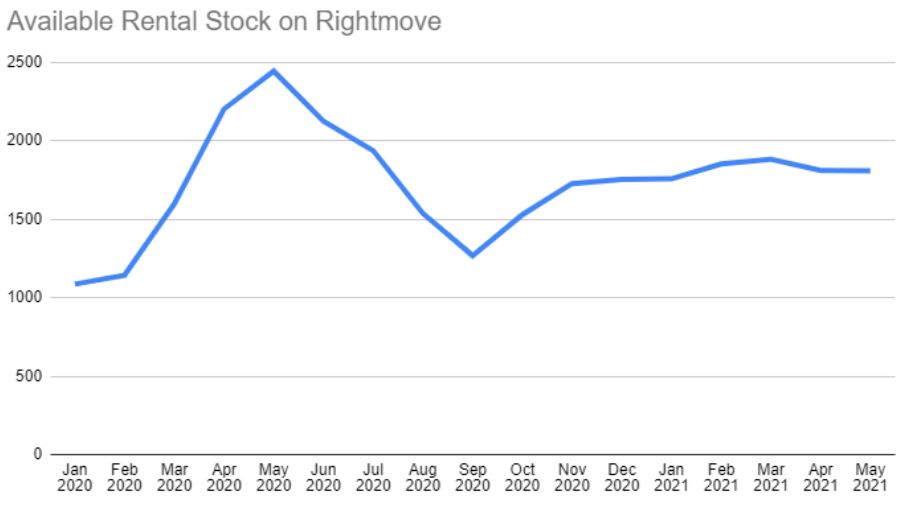 Looking ahead
Our prediction for the next month is that the available stock levels will reduce slightly as gradually the number of new tenancies agreed starts to overtake the number of new instructions being added to the market. The return of campus life to Edinburgh's colleges and universities should start to make a dent in the available stock too as we move further into the summer.