Properties on the market reaches highest level since 2020
June started with news of 800 mortgage products being pulled from the market to be repriced in response to interest rate rises. Before June was over, the Bank of England increased interest rates again – the 13th time in a row – taking interest rates to their highest level in 14 years. It's too early to see the impact of this most recent, significant, interest rate rise on the Edinburgh property market data, however, it shouldn't be a surprise that the changes and the resulting press will be denting buyer confidence.
Increased number of new instructions on the market

Reviewing Rightmove data for the month of June, there was an increase in new property sales instructions on the market resulting in the highest number of sales listings on the market at one time, so far in 2023.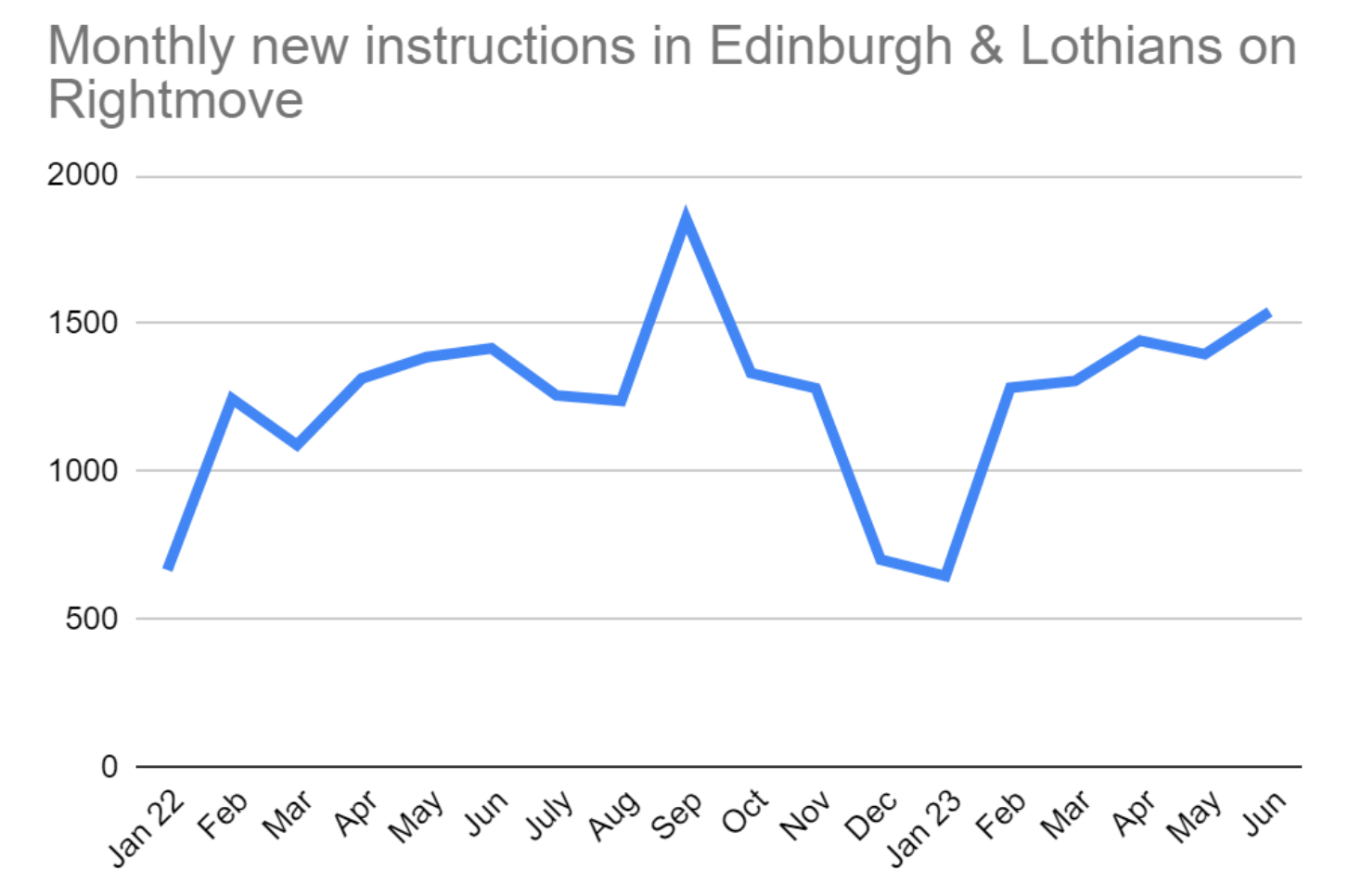 Monthly sales agreed begin to decline  
The number of sales agreed on Rightmove dropped in June, down 8% from May. This drop may well be the start of a more sustained decline in monthly sales agreed.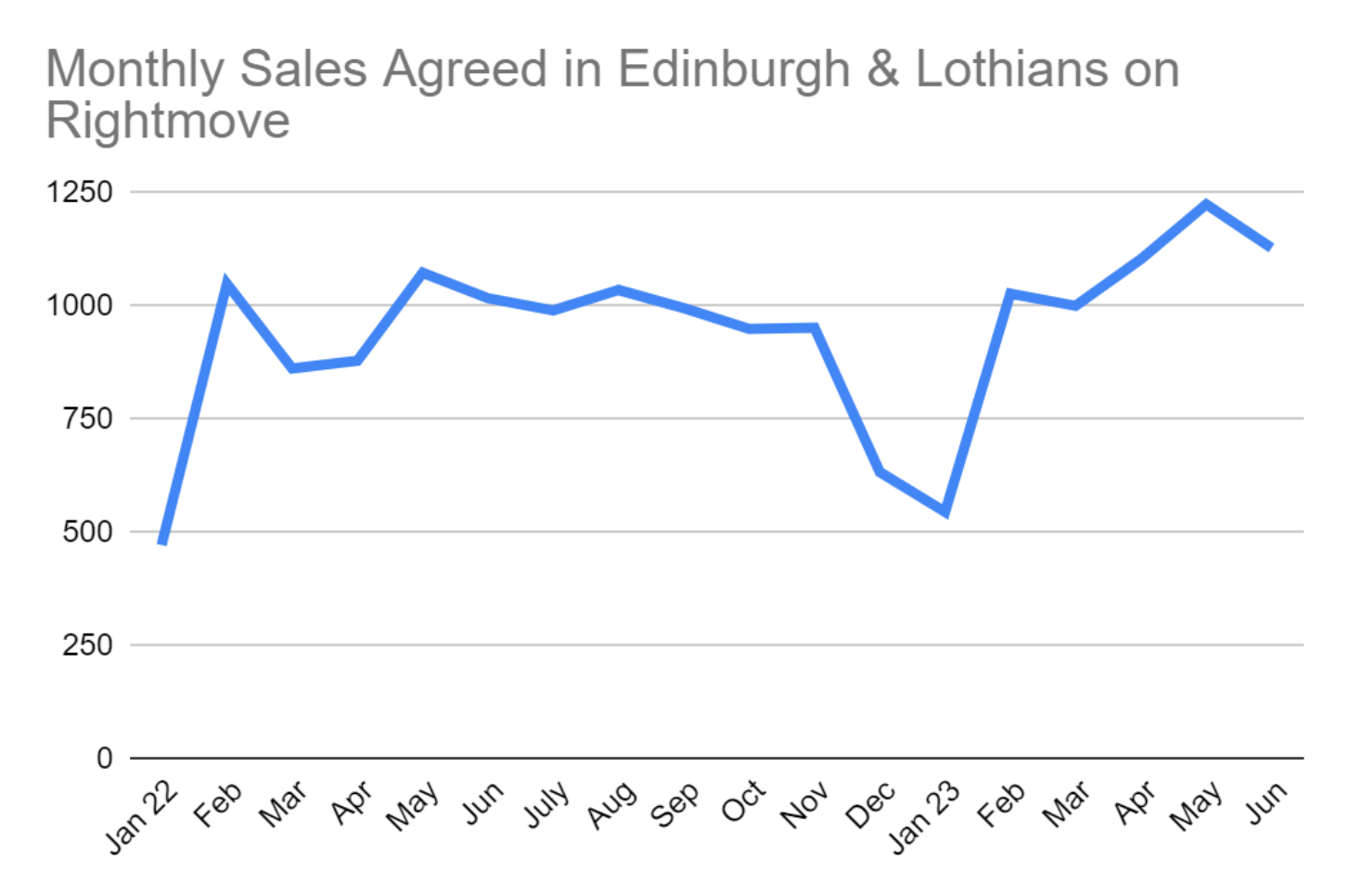 Increase of properties on the market means more choice for buyers 
There are more properties being listed and less moving to under offer. The result of this is that stock levels on the market increased in June, reaching higher than October 2022 when numbers increased following the mini-budget.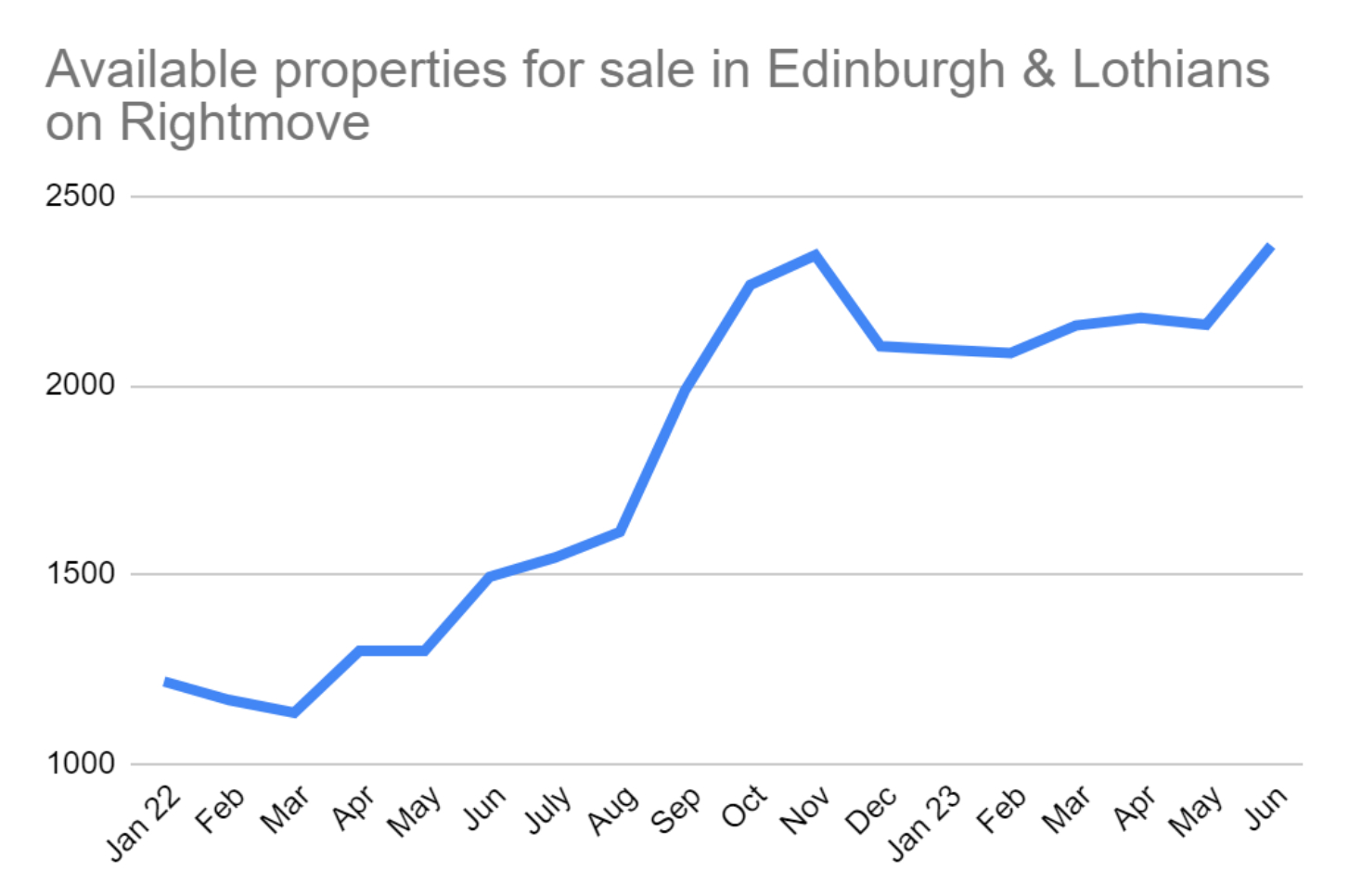 Sales prices will soften further in July 
Considering the trends from June and with the recent interest rise to 5% not yet filtering through to the Rightmove data, we expect buyer confidence will be dampened further in July resulting in a reduction in buyer demand, leading to stock levels building. Sellers should be prepared for prices to soften further and any offers close to valuation should be taken seriously.