The dynamics of the housing market are changing quickly. This is a knock-on effect of the current political and economic turmoil having a significant impact on borrowers' ability to buy their next home. Rightmove data shows that the number of properties on the market is rising while price reductions are also climbing; clear signs that the market is slowing down.
Stock levels rising steeply
The number of properties available to buy in Edinburgh reached a previous peak in November 2020. This was followed by 18 months of a red-hot sales market and declining numbers of properties for sale that reached a low in Spring this year. Since then, numbers have been gradually increasing and have shot up since interest rates started to rise sharply over the last few weeks.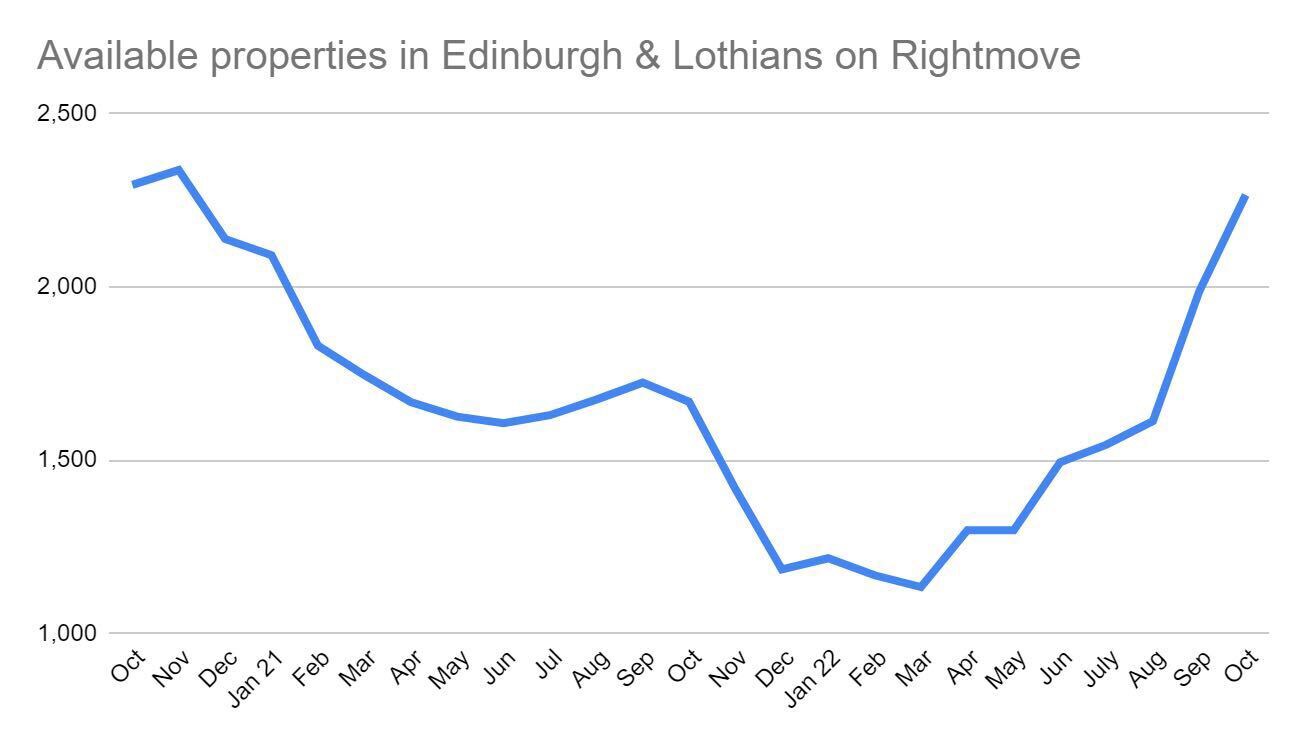 Monthly sales agreed continues to hold but beginning to slow

The number of sales being agreed each month has been fairly consistent in Edinburgh since winter 2020/21, aside from small seasonal drop offs. Since August this year the number of sales agreed each month has begun to creep downwards.
A sharp rise in reduced prices on Rightmove

A lead indicator of big changes underway in the housing market is the huge spike in sellers reducing their asking price over the past month. This clearly demonstrates sellers and agents' reaction to the recent turbulence, lowering prices in an attempt to attract buyers.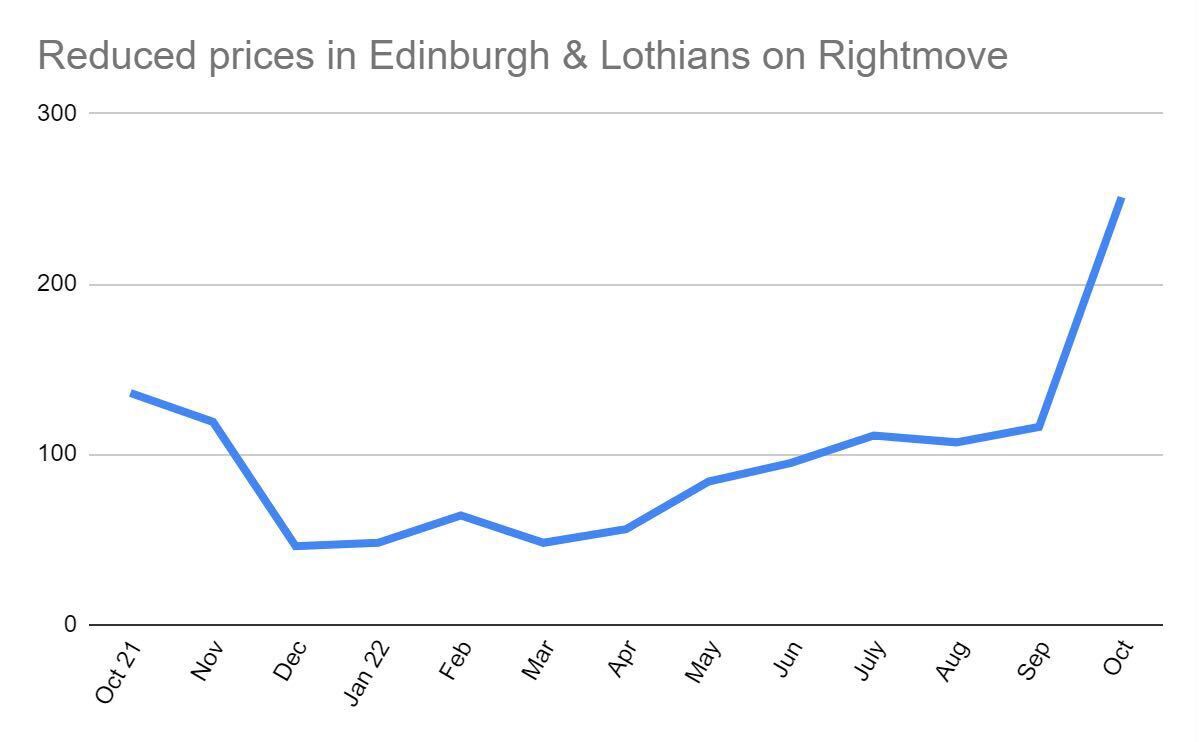 The property sector still spinning a positive story but the the picture looks clear
The ESPC insists that the housing market in Scotland has remained robust and we don't anticipate any immediate change in this while many Edinburgh agents are still spinning a positive story about the market, however, it's clear from the market data that the sales market is slowing down considerably and that we should expect further slowdown over the coming months.
If you are considering your options with your property and are unsure whether to sell or let, please contact our team at [email protected] or phone us on 0131 221 8289 and we can help.