It can be difficult for landlords choosing a letting agency to manage their property; the biggest asset many will hold. That's why so many landlords choose an agent based on recommendations from friends and from customers online.
Our online reviews mean the world to us
Our online reviews are a window into the experience prospective customers can expect from working with us. They are a powerful way of customers exercising their right to provide feedback on products or services – a place to vent when unhappy or a place to praise when things have gone well. We're so proud of feedback we receive from both our landlords and our tenants who have shared their experiences with the world, online. When individual members of the team are mentioned it's an opportunity for a collective pat on the back and it's testament to the close relationships that our team form with our customers.

We have the highest Google review score for any agent in the UK
We regularly carry out analysis of every letting agent in the UK to see how we can compare with the best agents in the country and to see what we can learn from them. We have the highest Google review score in the UK (calculated by combining Google star rating with the number of reviews), beating the best agents throughout the UK. This is something we're very proud of.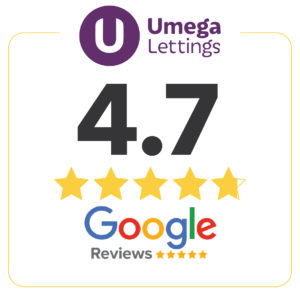 (600+ reviews in September 2020)
Our award wins
Our recent award wins are another reassuring reference point for prospective customers. Winning Residential Letting Team of the Year at Scottish Home Awards for the past 2 years has meant a great deal to us. To be judged by our peers to be the best letting agent in the country in terms of our customer service, our innovation and the impact we're having on our sector means so much and is more evidence for prospective customers that we can be trusted to take care of them, their tenants and their properties.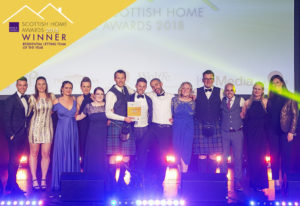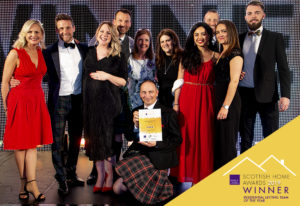 Word of mouth referrals
The most important channel of new customers to Umega Lettings is through word of mouth referrals. That's when our current landlords and tenants are so pleased with our service that they tell their friends and family to use us too. This is the highest form of flattery for us! To maintain high levels of customer referrals it's essential we do everything we can to impress our existing customers, consistently, every single day. We understand that taking care of our landlords and tenants is the most important thing we can do to continue growing and to broaden our impact on the lettings sector.
Our reputation means everything to us.
We work hard to deliver a high level of service for our landlords and tenants and we take steps each day to raise the bar on what's possible. There's no secret sauce when it comes to building our reputation; it comes from having a fantastic team who share a high level of care and desire to provide an outstanding level of service, doing the little things when no one is watching. That's why we have the best Google review score in the UK and that's why we've won Scottish Letting team of the year for the past 2 years.