This week the volume of available property on the Edinburgh rental market has reached a record low level. There are only 578 properties available in the whole of Edinburgh (on Rightmove) compared to a high of 2,500 in May last year.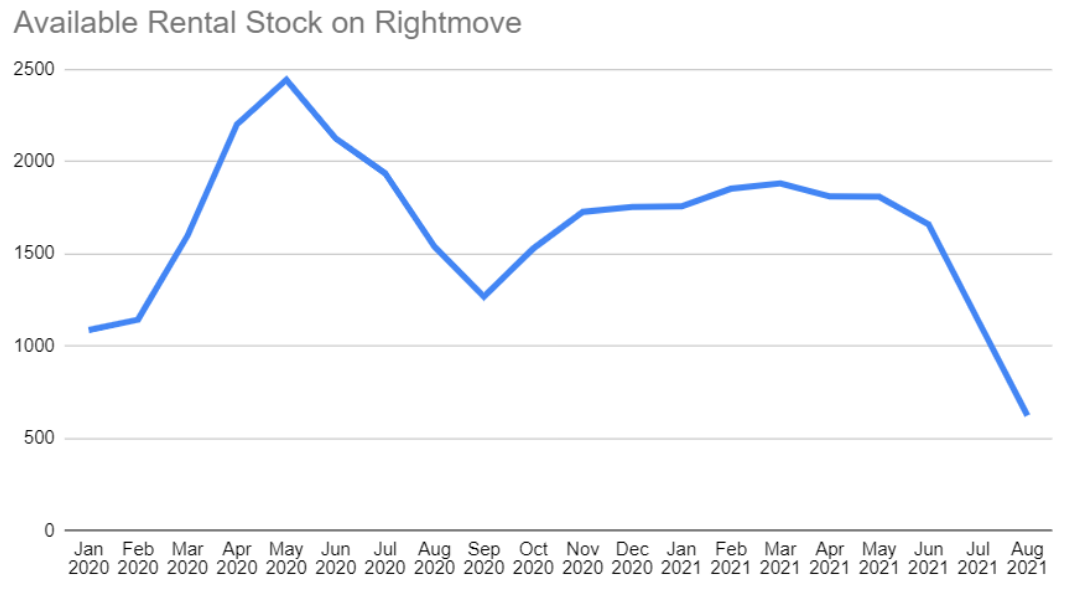 The recovery of the rental market in Edinburgh over the last few months has been swift and dramatic. Just 3 months ago, the market was into its 9th month of consistently high volumes of available properties. This long run of high property volumes caused rents to drop slightly as competition between available properties was high and void periods for landlords also increased. That trend has been reversed in a few weeks as the tenant demand for new properties in the City has gone through the roof triggered by the lifting of Coronavirus restrictions and the imminent return of campus life for students at Edinburgh's universities. 
This leaves a private rental sector in Edinburgh where the supply of quality available properties has never been lower compared to the height of demand from prospective tenants. 
For tenants looking for a new home, conditions are tough as available properties get snapped up quickly and rents are rising due to there not being enough rental properties to meet demand.
There has never been a greater need for prospective landlords to provide quality homes to a private rental sector badly in need of more properties. 
If you are considering becoming a landlord for the first time, please contact us today and we can help you get started.