In our last rental market update we saw that available stock levels in Edinburgh had flattened off over the spring and early summer as increased new tenant activity was matched by new properties being added to the market. However extending our analysis into June and July the trends have taken a significant turn.
Available stock levels down to pre-COVID level
Stock levels across the city have dropped significantly since May with a decline in June followed by a more pronounced drop in July. This takes stock levels to below September 2020 levels and back to pre-COVID levels. 
We've been surprised at the speed of the market recovery, expecting it to take longer. The drop in available stock levels is likely to increase competition for properties and rents will rise as a result.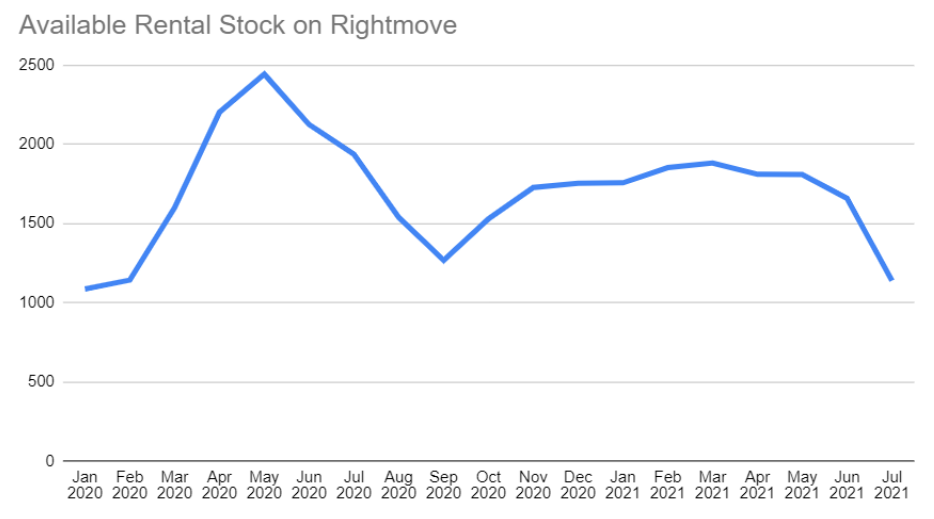 Monthly lets agreed at highest level in over 18 months 
Looking at the number of new "lets agreed" on Rightmove explains these falling stock levels with a marked upturn in new tenancies since the Spring and a higher level than September 2020.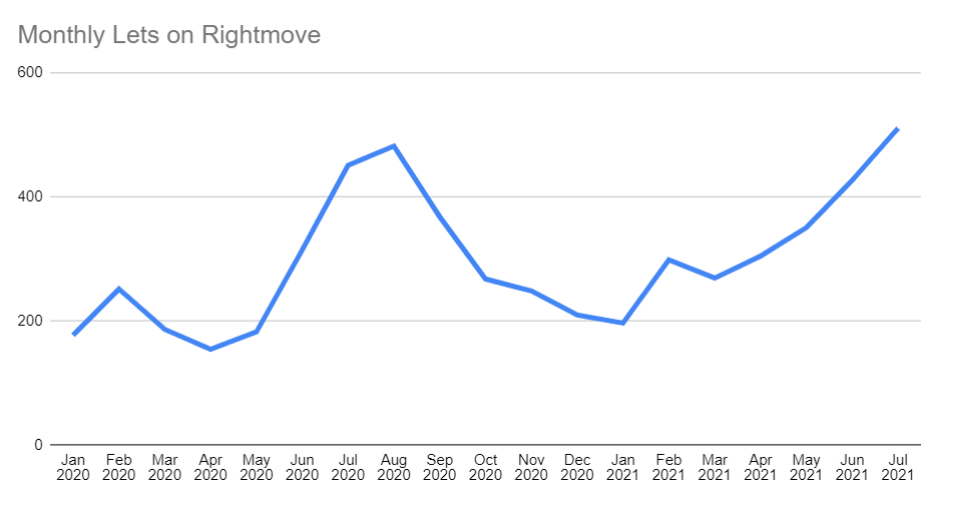 Looking at Umega data, in Q1 2021 we dealt with just under 6,000 tenant enquiries but this shot up to almost 11,500 in Q2 2021.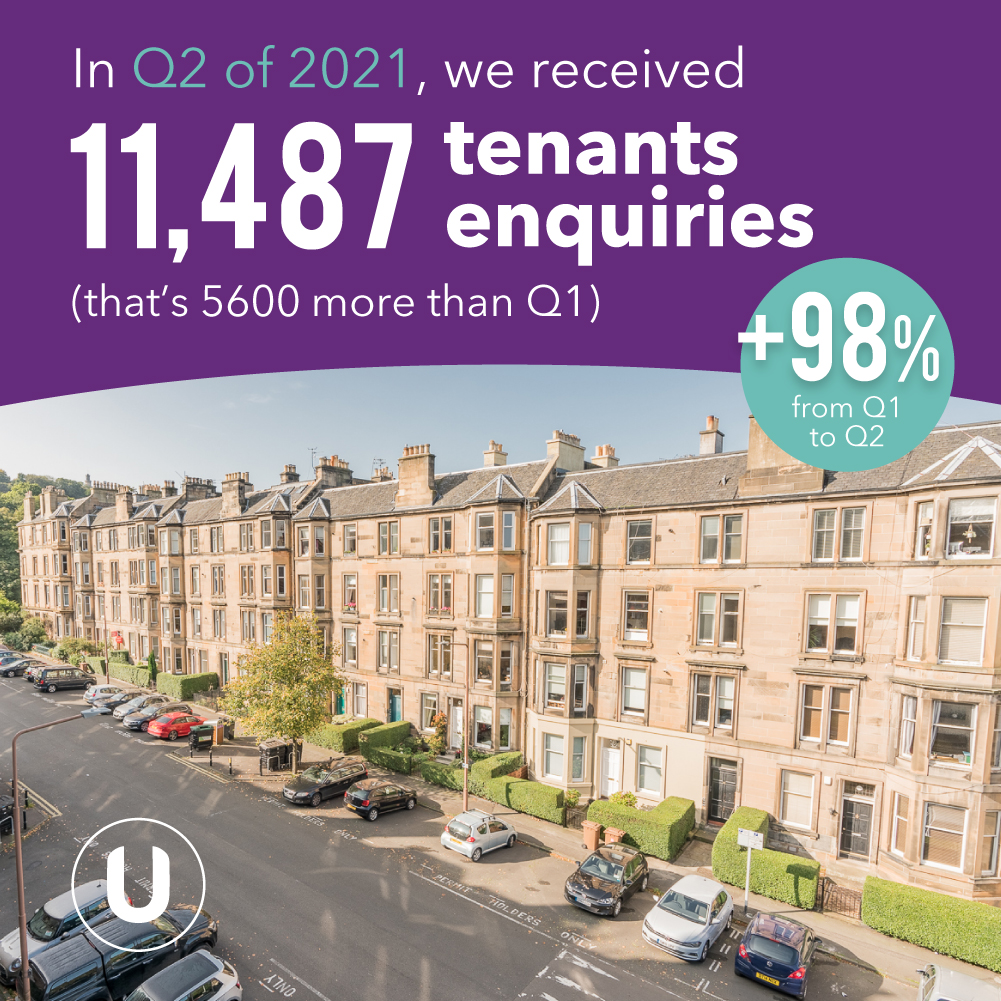 We agreed 100 lets during Quarter 1, rising by 141% to 241 properties in Q2. It appears from the Rightmove data that similar trends were seen across the whole market which explains why stock levels across the city have come down as fast as they have.